page_header 0
All the features you'll need
We've developed a tool full of features that help small businesses like yours stress less about business tax. Check them out below.
video 1
scrollable_sections 2
Custom calendars & due date reminders
Never forget a business tax deadline again – not income tax, sales tax, annual reports – not any tax. Tell us about your business(es) and we'll generate a custom calendar with every tax deadline you'll need to meet throughout the year.

Get due date reminders for one or more businesses, and know your filing & payment deadlines for income tax, sales tax, property tax, business licensing, and more.

TaxWallet
Coming Soon! TaxWallet is a new tax savings automation tool that helps you save exactly how much you'll need for future tax bills. Here's how it works: You tell us about your business(es) and hook us up to your bank account, then our platform will calculate how much you'll need to save (weekly or monthly) between now and the due date.

So instead of trying to pull a lump sum together when the due date arrives – you've already got exactly how much you need saved & ready to pay.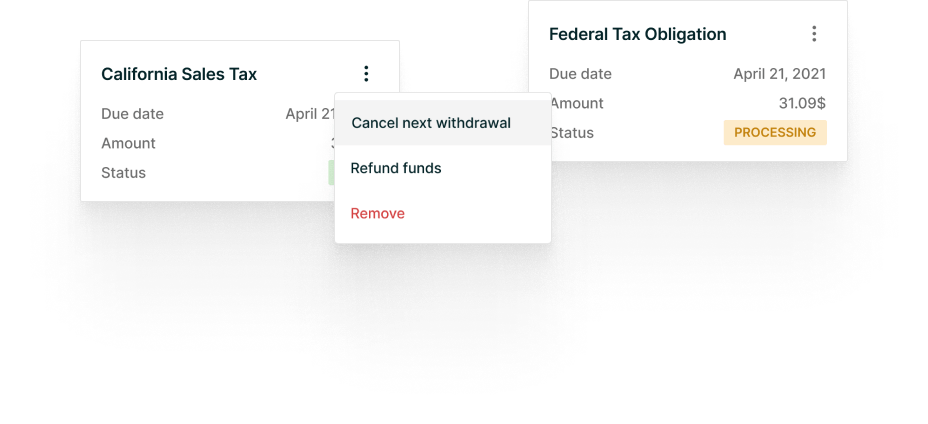 Notice Reviewer
Get a tax notice in the mail you're not sure what to do with? Upload it to our Notice Reviewer tool! Our team of experts will review your notice (as many as you need us to!) and start a one-on-one conversation with you to explain what it means and give you actionable next steps.

Still have questions? We won't leave you hanging – we'll continue to check in with you to answer any other questions so you can get that notice taken care of.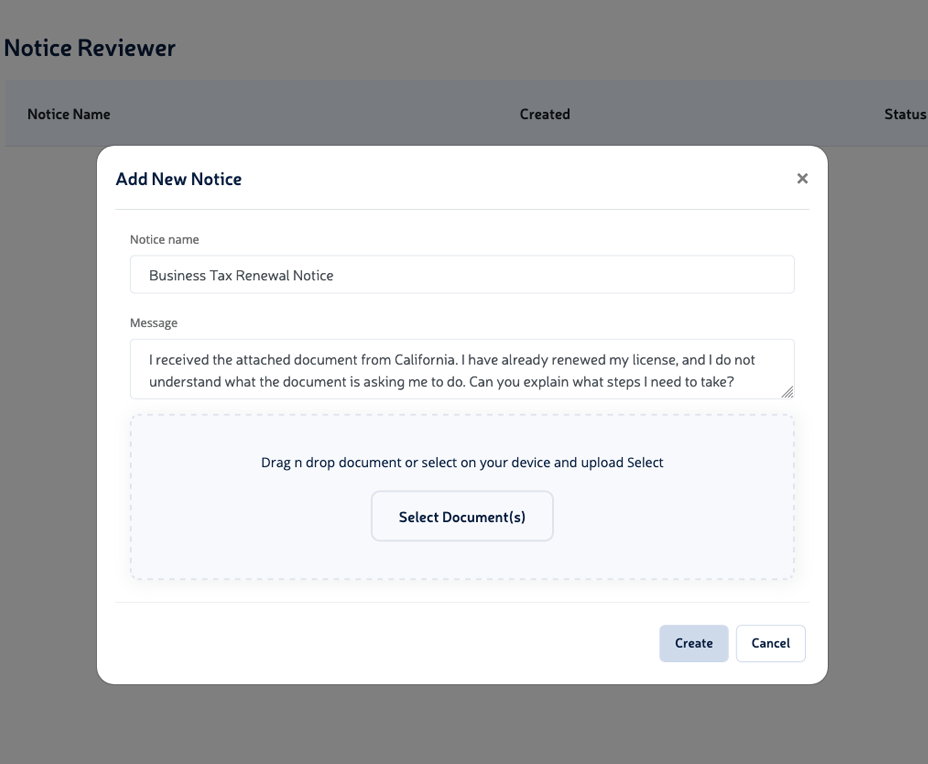 One Dashboard - Multiple Businesses
Whether you manage business taxes for one business or ten, we've put everything you need to manage your tax deadlines and more in one streamlined dashboard. ComplYant handles sales tax, federal and state income tax, business personal property tax, annual reports and business licenses – for all your businesses – quickly and easily.
Integrates with your existing apps
Integrate ComplYant with your existing apps, gaining clarity and increasing productivity. We integrate with:

Easy Tax Budgeting
Take the guesswork out of trying to figure out how much you'll owe in sales tax, income tax, and much more. Our tool calculates a close estimation of how much you'll need by your deadline so you don't have to guess.
cta 3