All the features you'll need
We've developed a tool full of features that help small businesses like yours stress less about business tax. Check them out below.
Custom calendars & due date reminders
Never forget a business tax deadline again – not income tax, annual reports – not any tax. Tell us about your business(es) and we'll generate a custom calendar with every tax deadline you'll need to meet throughout the year.

Get due date reminders for one or more businesses, and know your filing & payment deadlines for income tax, property tax, business licensing, payroll tax, and more.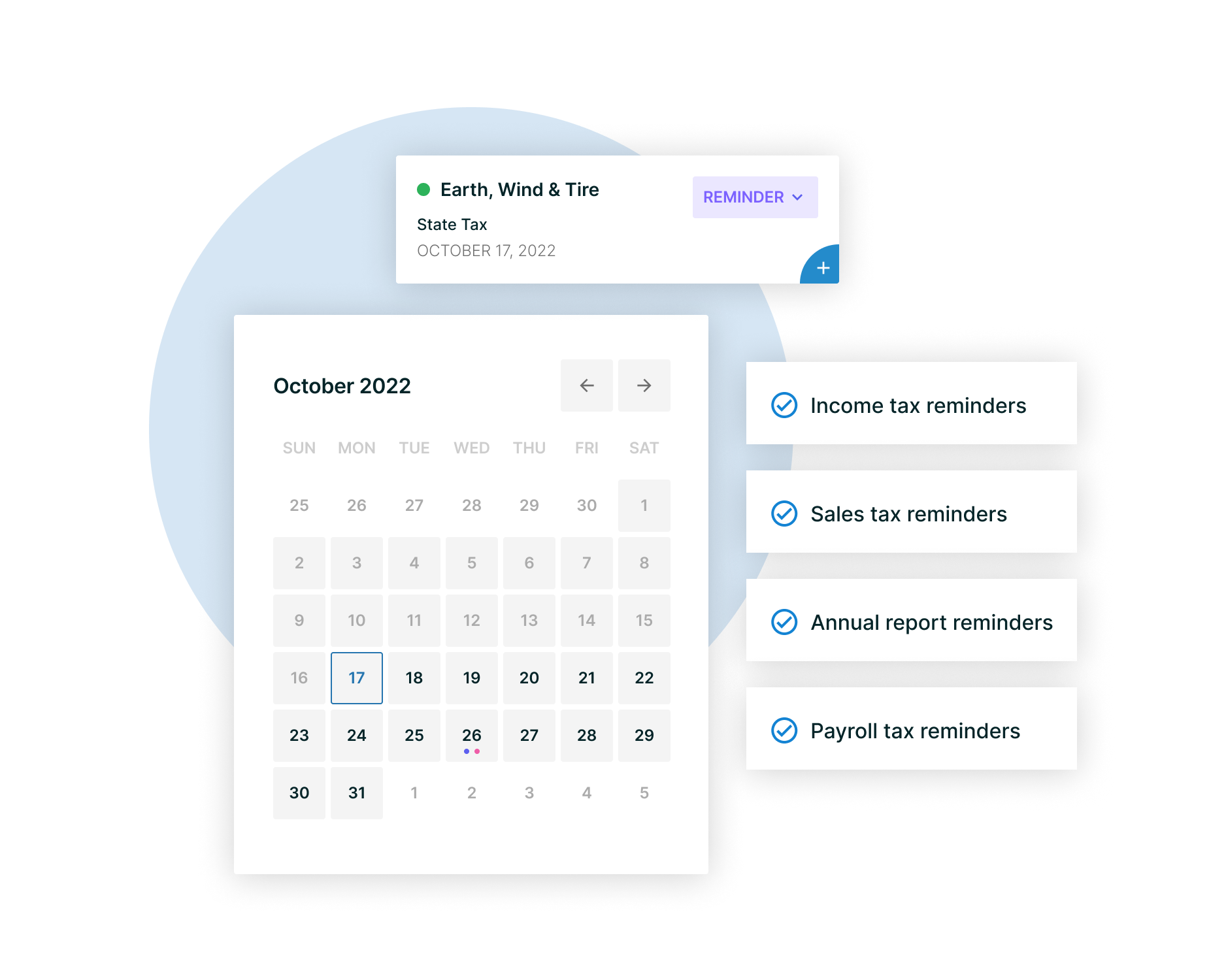 Easy Tax Budgeting
Take the guesswork out of trying to figure out how much you'll owe in federal and state income taxes. Our tool calculates a close estimation of how much you'll need by your deadline so you don't have to guess.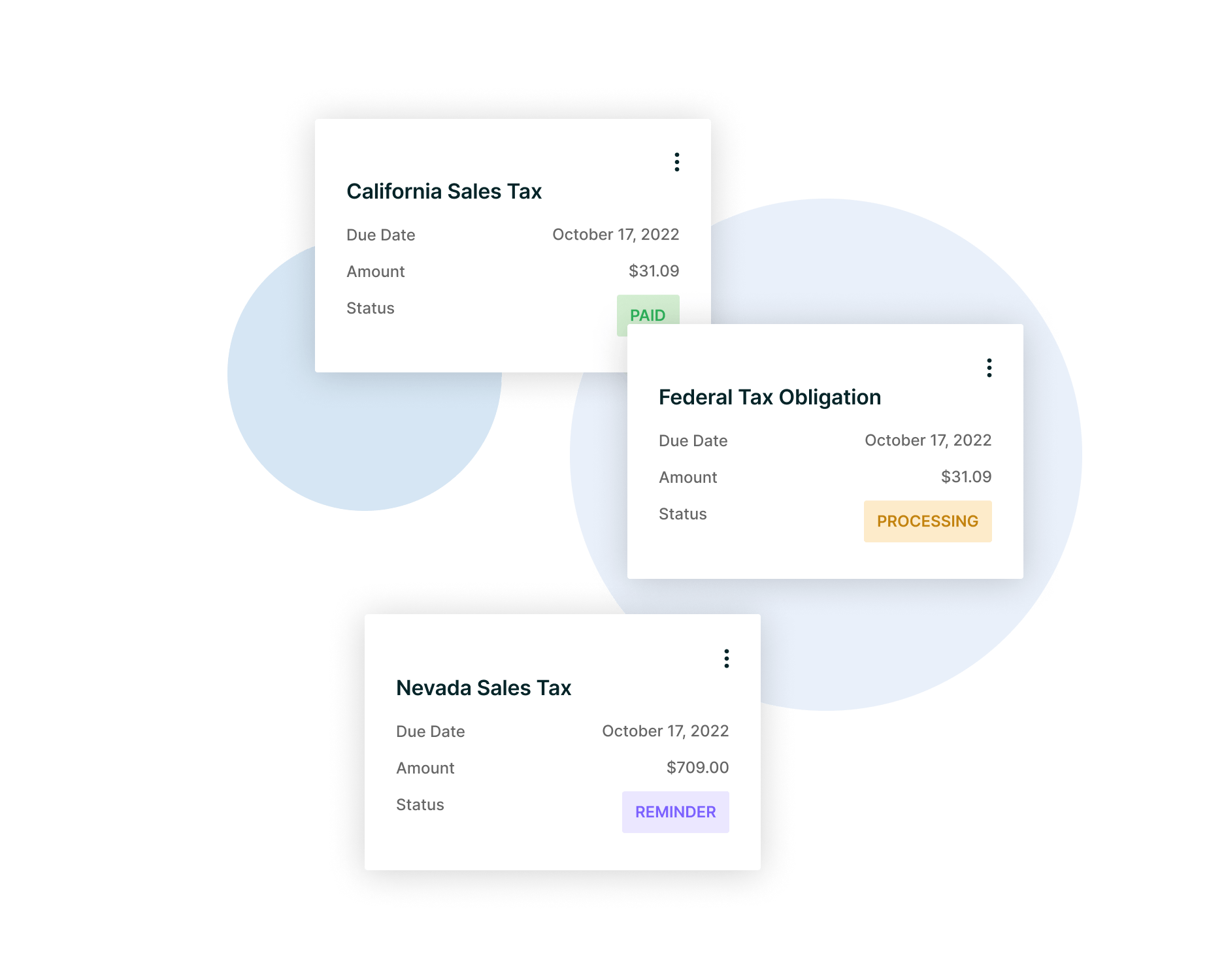 One Dashboard - Multiple Businesses
Whether you manage business taxes for one business or ten, we've put everything you need to manage your tax deadlines and more in one streamlined dashboard. ComplYant handles federal and state income taxes, business personal property tax, annual reports, and business licenses – for all your businesses – quickly and easily.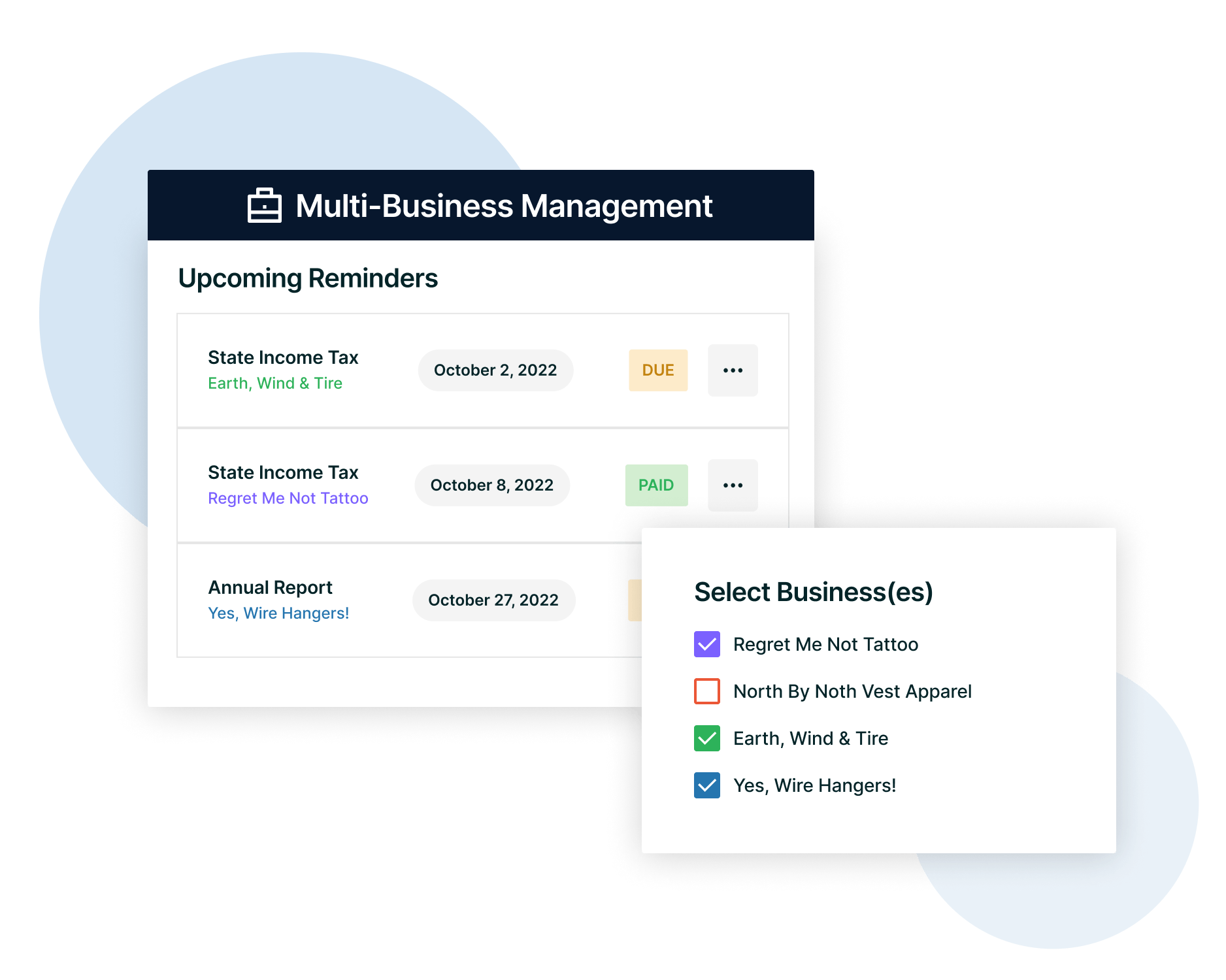 Secure Document Storage
Store any tax or business document you might need in your ComplYant dashboard safely and securely.