Find Tax Savings to Boost Your Online Business
Navigating the complex world of business tax takes up precious time you could be using to grow your online store. Check out our intuitive tax tools to make your business tax easier right now
Get Started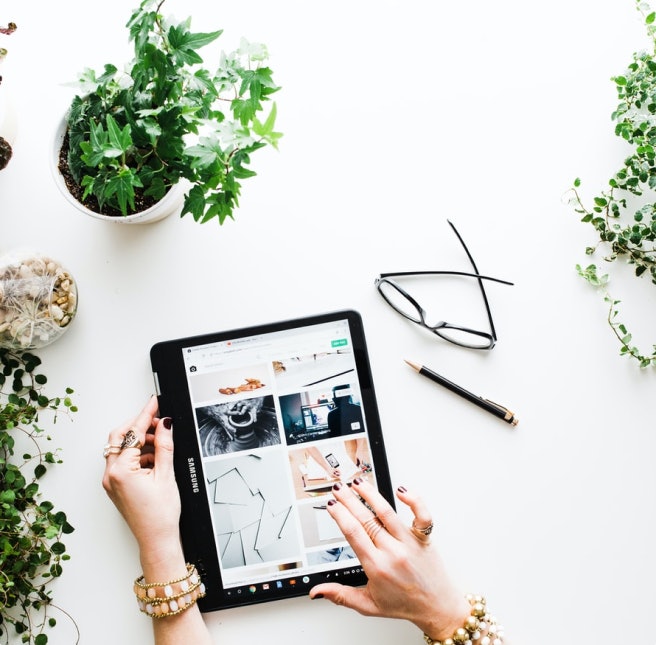 Launching an online business can open up a whole new marketplace of customers and income opportunities. Still, running an eCommerce store or selling goods online takes more than passion to turn a profit. There's a lot of hard work behind-the-scenes. 
While selling products online is more popular than ever, many online sellers jump into the eCommerce game without understanding the complex business tax landscape. The result? Thousands of product-based businesses are left behind or drowning in tax debt due to missed tax filings, unpaid sales taxes, and more. 
When you're busy juggling the ins and outs of growing your business, it's really hard to wrap your head around business tax regulations and stay in compliance (sales tax nexus, anyone?) - not to mention finding the time to manage it all.    
Hint: Sales tax nexus requires a seller to collect and pay sales tax to a specific state — sometimes even if the store is physically located outside of its borders. Knowing when to register for sales tax is the key to minimizing potential fines.   
That's where we come in. ComplYant helps online sellers streamline the tax process so they can get precious time back and use it to build their online empire. Gain access to innovative tax tools like our custom calendars, due date reminders, tax budgeting, and more so you're never hit with a surprise tax bill again. 
Forget tax stress — simplify your life with ComplYant's tax tools
ComplYant takes the legwork out of complex business tax. Learn more about our intuitive tax tools to help your business make the most out of its cash flow.
Never forget a deadline again
Tell us about your business and we'll create a custom calendar with every tax deadline you'll need to hit throughout the year. Income tax, sales tax, property tax, business licensing, and more — we've got you covered.
Calculate your estimated business tax
Get a head start on saving with our free Estimated Business Tax Calculator. We'll help you determine what taxes are due based on your entity type and help you avoid tax penalties so you can get the most out of your bottom line.
Easily budget for future tax bills
Break down complex business tax with easy tax budgeting. Our budget tool allows you to calculate estimated tax amounts so you're never hit with a surprise bill during tax season. Know exactly how much you need to save by the deadline.
Remove tax stress and headaches
We're making business tax a seamless experience. Running a business is hard enough, so we're working to make tools that give you less tax-related stress and more tax-related sighs of relief.
See how we've helped companies save more than $13.75M in tax penalties and interest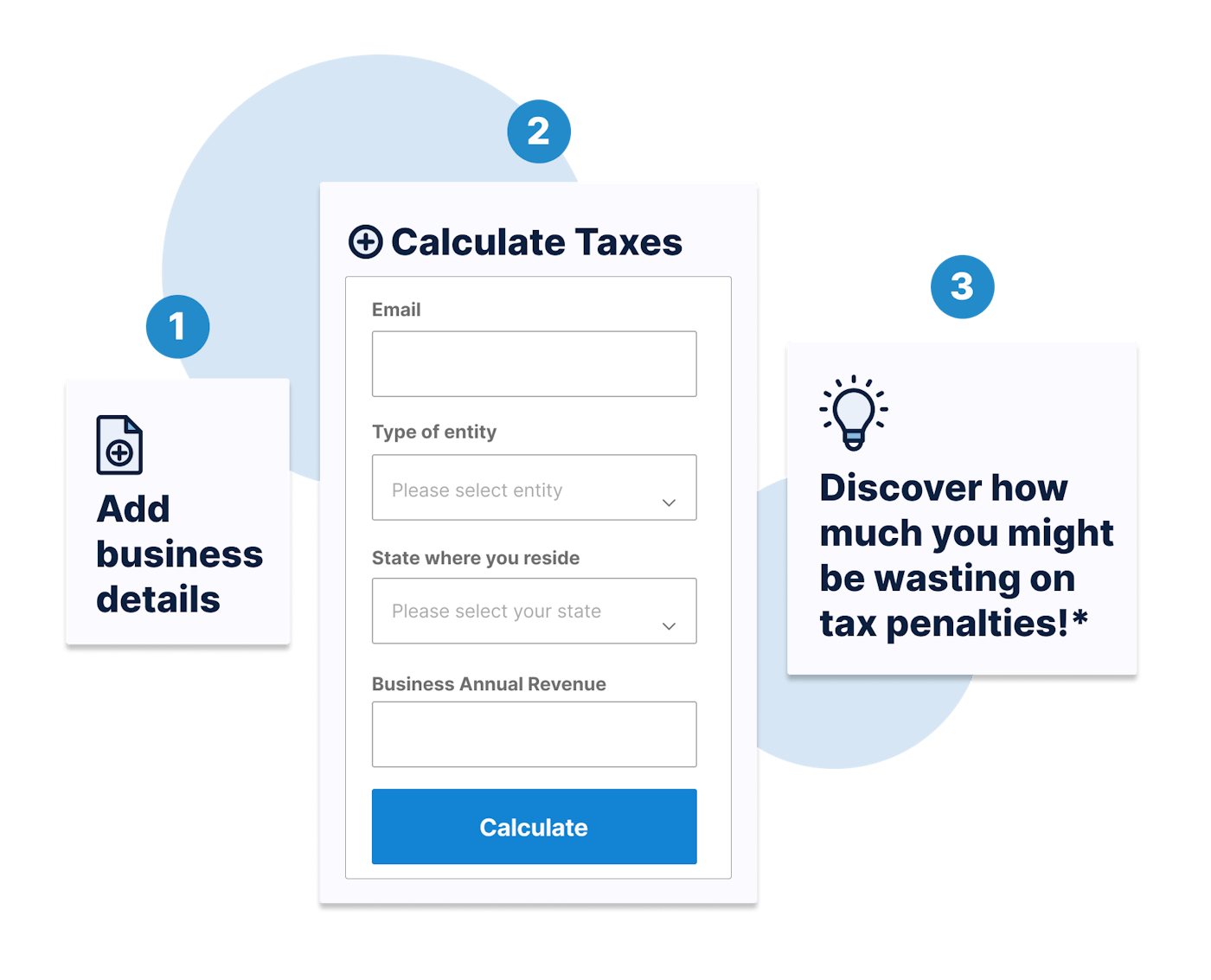 Why Wait?
Stress Less About Business Tax Today
Learn why we're trusted by more than 5.5K companies