Seize the Tax Advantages of REITs
Strong returns can be weakened if you don't stay on top of your taxes. ComplYant's business tax platform keeps you in control of your gains.
Get started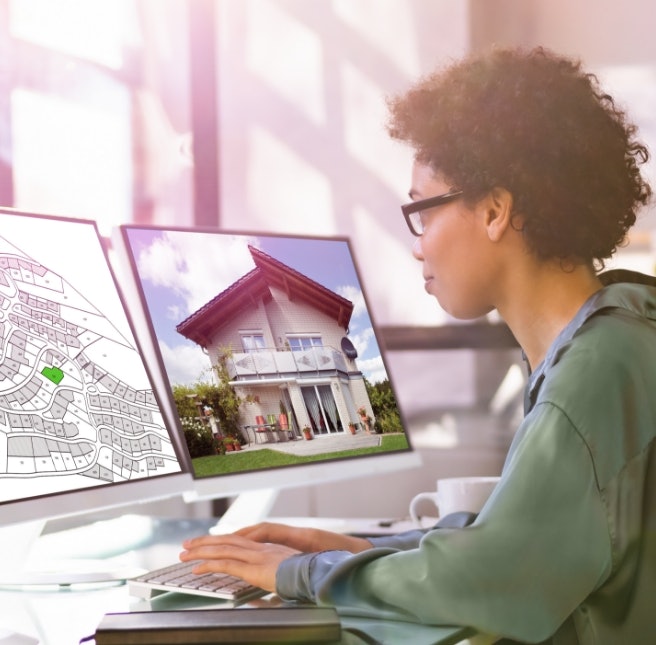 There's a big reason why Real Estate Investment Trusts (REITs) are captivating investors. Besides being a great way to get exposure to real estate, generate another revenue stream, and diversify your portfolio — you can invest your dollars without actually having to buy or manage real estate properties. 
REITs receive special tax treatment, like not having to pay corporate income taxes. In fact, most of its taxable income is passed on to shareholders like you. But whether you invest in multi-family units, industrial sites, office buildings, or retail space, you're still on the hook for paying taxes on your dividend yield. 
Unfortunately, it's not as easy as submitting a W2 at tax time. REIT dividends are subject to varying tax rates depending on whether they are allocated to ordinary income, capital gains, or return of capital — and are additionally taxed at a marginal rate based on your level of income — making keeping track of your tax obligations a difficult task. 
Let ComplYant do the heavy lifting for you. Our platform was built to help you stay in control of your business tax responsibilities and seize the tax advantages provided by REIT investments. 
We're like your very own digital tax assistant — creating custom tax calendars and due date reminders, providing budgeting tools, and more so you always know exactly what you have to pay at tax time.  
Don't waste solid returns on tax penalties and fines. Get ComplYant and save precious money and time, so you can get busy spotting your next big opportunity.
Forget tax stress — simplify your life with ComplYant's tax tools
ComplYant takes the legwork out of complex business tax. Learn more about our intuitive tax tools to help your business get the most out of its capital.
Never forget a deadline again
Tell us about your business and we'll create a custom calendar with every tax deadline you'll need to hit throughout the year. Income tax, sales tax, property tax, business licensing, and more — we've got you covered.
Calculate your estimated business tax
Get a head start on saving with our free Estimated Business Tax Calculator. We'll help you determine what taxes are due based on your entity type and help you avoid tax penalties so you can get the most out of your bottom line.
Easily budget for future tax bills
Break down complex business tax with easy tax budgeting. Our budget tool allows you to calculate estimated tax amounts so you're never hit with a surprise bill during tax season. Know exactly how much you need to save by the deadline.
Remove tax stress and headaches
We're making business tax a seamless experience. Running a business is hard enough, so we're working to make tools that give you less tax-related stress and more tax-related sighs of relief.
See how we've helped companies save more than $13.75M in tax penalties and interest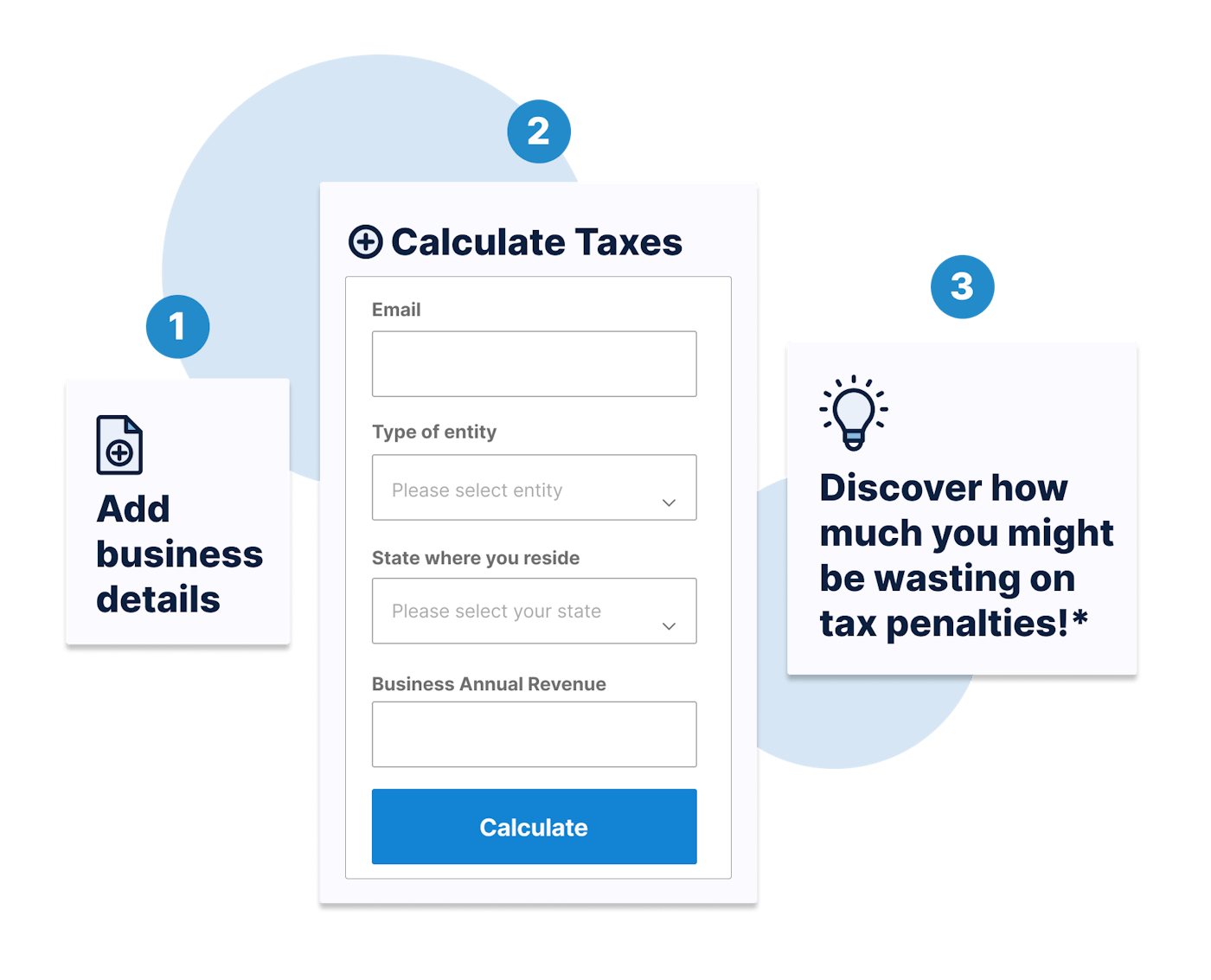 Why Wait?
Seize the Tax Advantages of REITs
Learn why we're trusted by more than 5.5K companies