Ramp Up Tax Savings for Your Startup
With ComplYant, you get a partner for all your business tax needs — empowering you to focus on growth and innovation
Get started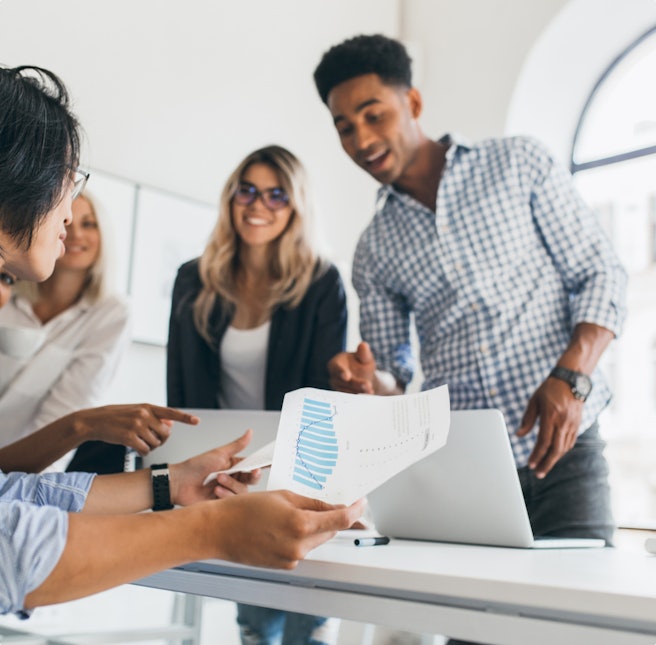 When you're a startup founder, your focus is on the future. But between juggling big ideas and chasing after your dreams, you have a business to run. Don't put business tax on the backburner. 
Unpaid tax bills, accounting errors, and missed deadlines can add up fast. Every year, thousands of early-stage companies give up a share of more than $60 billion to pay tax penalties. Dodging tax obligations not only puts your business in a precarious financial position, but it can also leave your company in the red. 
Entrepreneurs can find themselves owing a penalty for a number of reasons, including for failure to:
File your tax return on time

Pay any tax you owe on time and in the right way

Prepare an accurate return

Provide accurate information   
Meet your new digital business tax assistant. We're bringing all your business tax needs into a single, easy-to-use dashboard. Get custom tax calendars and due date reminders, budget for future bills, and uncover savings just. like. that. 
Don't throw your hard-earned capital away — reinvest profits to grow your business — and stress less at tax time.  
Forget tax stress — simplify your life with ComplYant's tax tools
ComplYant takes the legwork out of complex business tax. Learn more about our intuitive tax tools to help your early-stage company make the most out of its cash flow.
Never forget a deadline again
Tell us about your business and we'll create a custom calendar with every tax deadline you'll need to hit throughout the year. Income tax, sales tax, property tax, business licensing, and more — we've got you covered.
Calculate your estimated business tax
Get a head start on saving with our free Estimated Business Tax Calculator. We'll help you determine what taxes are due based on your entity type and help you avoid tax penalties so you can get the most out of your bottom line.
Easily budget for future tax bills
Break down complex business tax with easy tax budgeting. Our budget tool allows you to calculate estimated tax amounts so you're never hit with a surprise bill during tax season. Know exactly how much you need to save by the deadline.
Remove tax stress and headaches
We're making business tax a seamless experience. Running a business is hard enough, so we're working to make tools that give you less tax-related stress and more tax-related sighs of relief.
See how we've helped companies save more than $13.75M in tax penalties and interest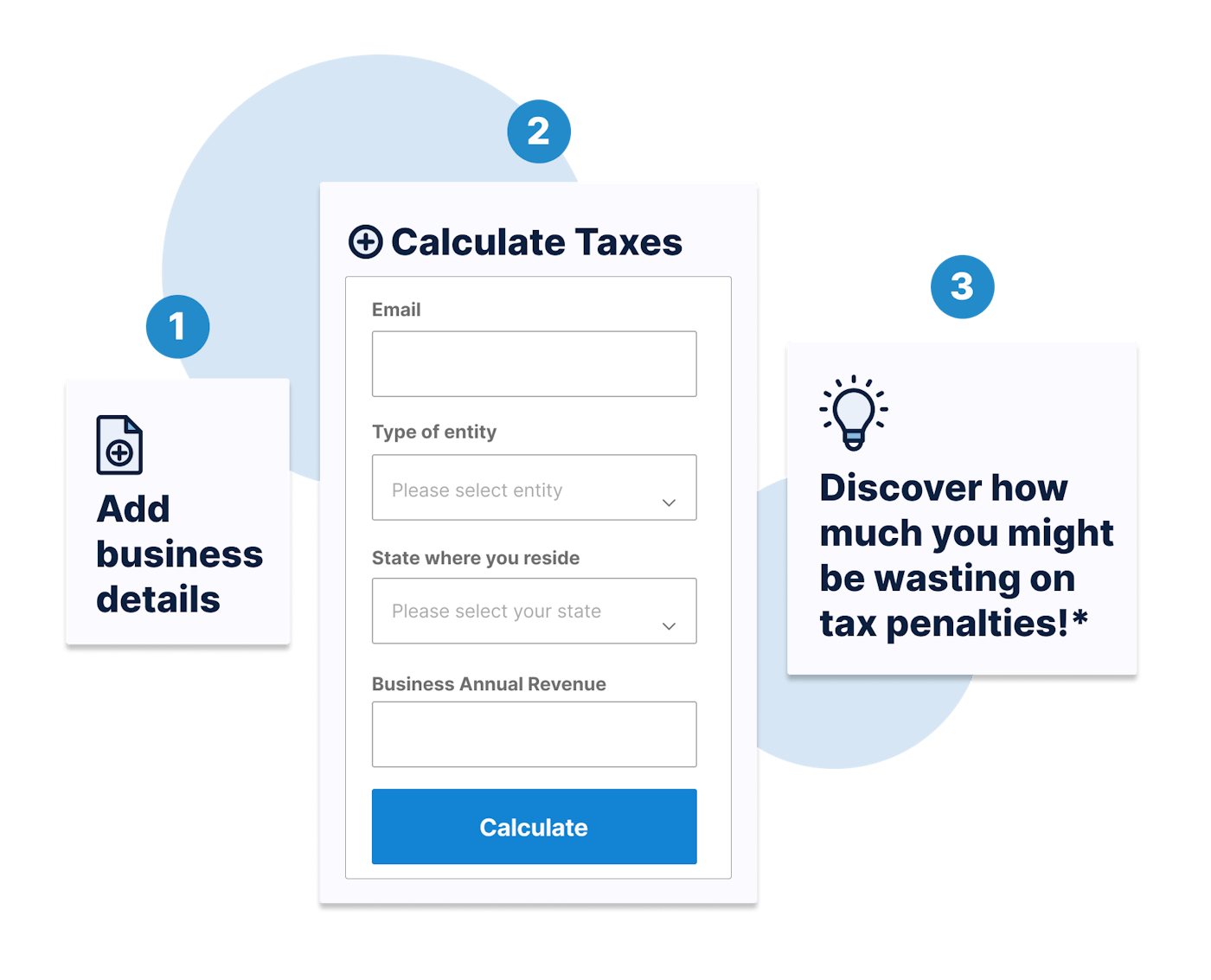 Why Wait?
Stress Less About Your Taxes Today
Learn why we're trusted by more than 5.5K companies