Does Your Small Business Pay Sales Tax? How to Avoid Fines!
Live webinar took place on 11-18-2021 @ 02:00 PM ET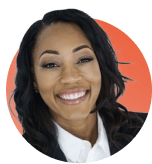 ​Shiloh Johnson breaks down the sales tax basics that new online sellers need to know. Whether you recently opened an Etsy or eBay store, or you're looking at setting up Shopify, we've got the details you need to make sure your business has tax under control.
​Shiloh is a long-time CPA and the founder and CEO of ComplYant.

Note: This topic covers U.S. business taxes only.
Recording Highlights
2:30

- What is sales tax and why do businesses pay it?

5:31

- What does my business entity type have to do with sales tax?

8:17

- The danger of the side hustle

12:26

- What are the 7 major business tax types?

17:55

- How to optimize your online marketplace for sales tax?

23:26

- Online selling and e-commerce trends you should know about?

27:28

- Q&A

27:53

- Q: Setting up a sales tax account

32:12

- Q: Business licenses