Make it Easier: Tax & Legal Building Blocks for Entrepreneurs
Recording coming soon...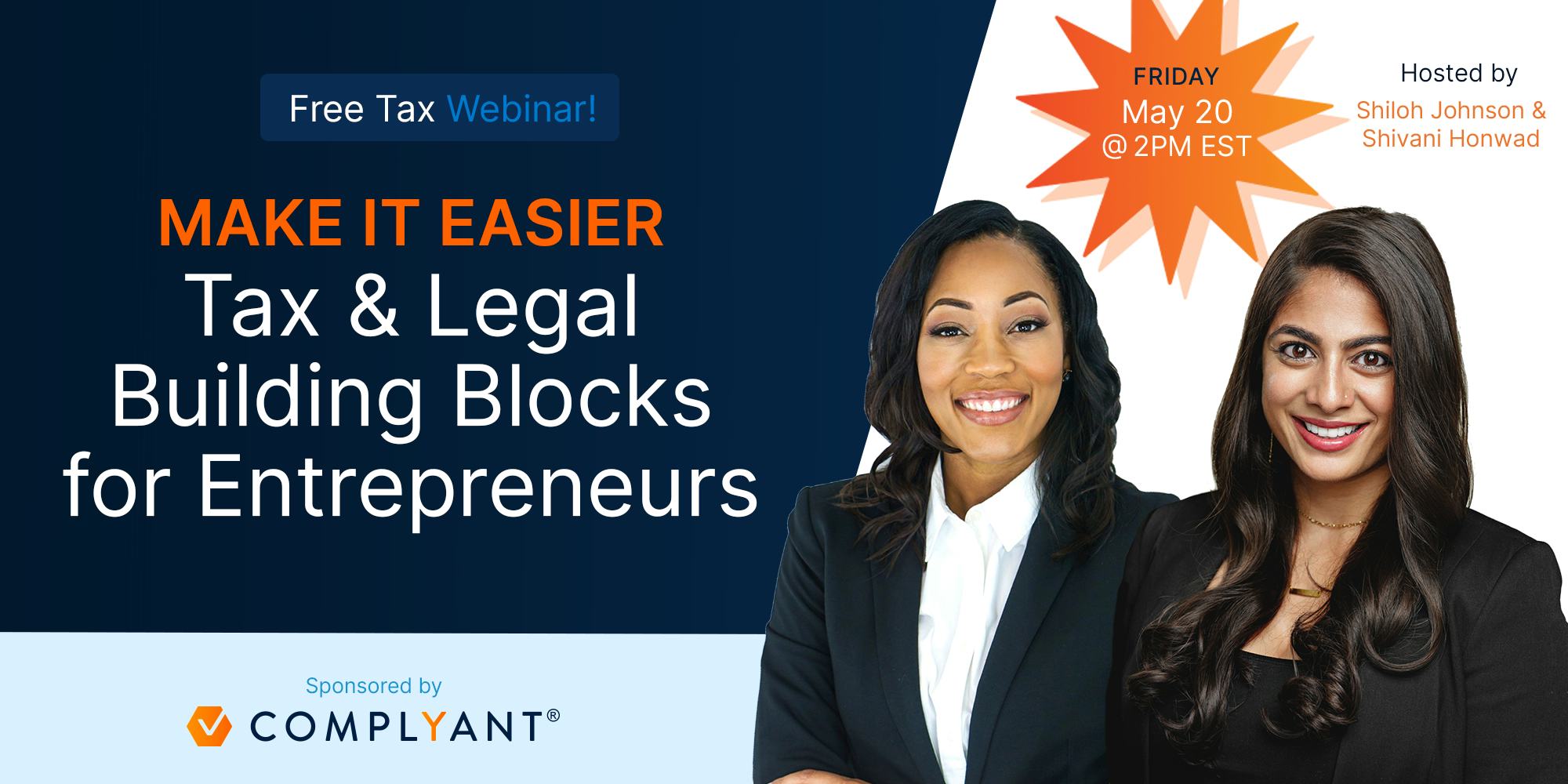 Are you a brand new business? Or are you thinking of starting a new venture but are unsure where to start? Lost reading all of the tax and legal jargon surrounding making sure your business is in legal and tax compliance? Join us for a 1-hour panel with Shiloh Johnson & Shivani Honwad where they'll give you the tips you need to make sure your new business is set up for success and can avoid potential penalties or litigation.
This event will take place virtually (via Zoom Webinar) as well as in-person if you're local to Los Angeles! We want to create a community around small businesses, so at the end of the talk, we'll open it up to live questions from attendees. Tell us about you, your business & what you want to know.
Shiloh Johnson is a long-time CPA and founder of ComplYant, a technology platform offering business owners and entrepreneurs a simple way to manage tax rules and requirements.
Shivani Honwad Esq. is an experienced attorney who focuses primarily on the legal needs of companies and entrepreneurs in the creative industries.
Note: This topic covers U.S. businesses only. Any information provided during this panel is not intended to be taken as advice or to be perceived as a specific position on any subject of law or tax law.